Launch Your Science Career!
Our Middle and High school students will have access to professional-grade lab space to engage in exciting biomolecular experiments and cutting-edge surgical workshops, while our 3-5th graders will get an introduction to science through various hands-on activities.
You will learn how to perform cutting-edge surgical techniques, understand the form and function of multiple organ systems, and perform genetic splicing and cloning experiments.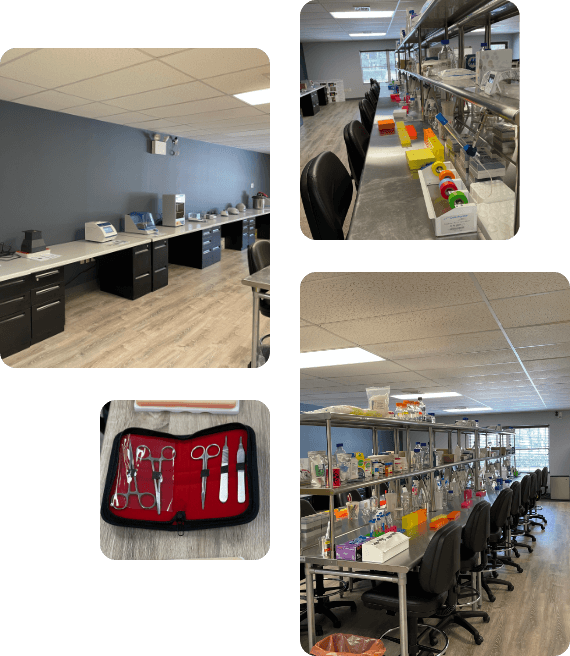 Our facility is one of the only labs in the Tri-State area where students in grades 3rd through 12th can engage in transformative experiences that provide invaluable lessons on both science and life in general.

Student will become proficient in the use of our world-class lab equipment, such as incubators, shakers, PCR machines, surgical-grade synthetic human anatomical models, etc.
Get Your
Scholarships
Our team of Ivy League trained scholars have a vast experience in training young minds to compete at the highest levels of science-based competitions.
The Best Way to Learn is by Doing
Our project-based approach will accelerate your understanding of how science is conducted at top universities.