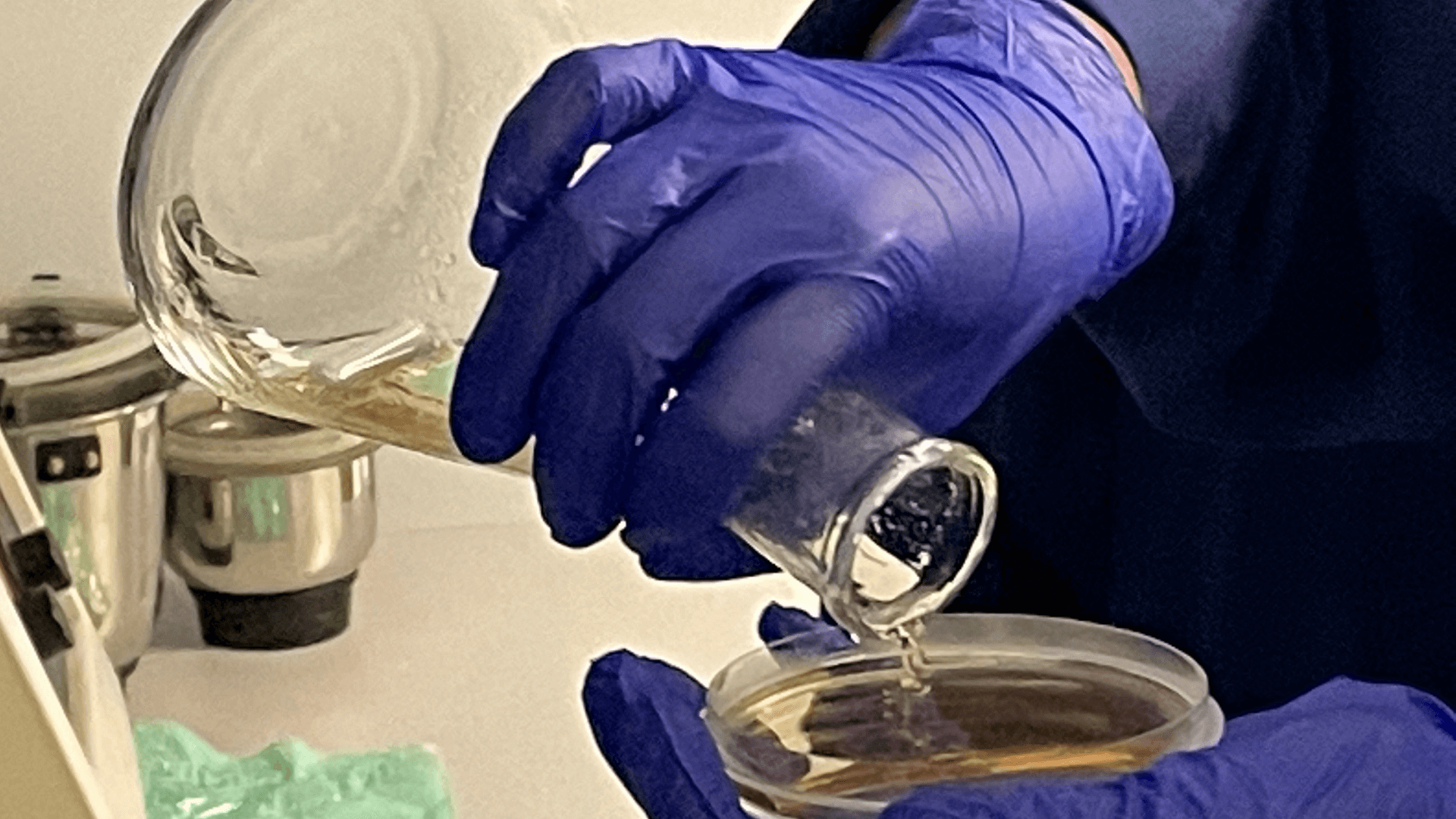 Elementary School
MOLECULE MADNESS
Electrons, protons, neutrons what's the difference? Explore atomic theory, and make sense of the periodic table. Use the elements to build models of molecules using what you discover about molecular bonding.
ABCS OF ACIDS, BASES, AND CONCENTRATION
What is the acid concentration of your favorite drink? Use titration to find out! Determine the proper indicator to use, and design and execute an experiment to calculate the molar concentration of acid in a beverage.
DELVING INTO DNA
Journey through the discovery of DNA and its structure. Gain an appreciation for the double helix, base pairing, and the nature of genetic inheritance. Use biological detergents, enzymes, and ethanol to isolate DNA and understand the role of DNA and proteins in genetic expression.
MICROSCOPIC DISCOVERIES
- Peer through a microscope and bring a new world into focus! Journey into the invisible microscopic world by preparing, staining, and mounting your own slides and identifying the stages of plant mitosis, all while mastering the functions of a microscope.
SURVIVOR: PLANT EDITION
What do plants need for growth and survival? Conduct a light/dark experiment, study plant nutritional needs, and predict the effects of acid rain.
EXPLORING OUR WEATHER
Become a meteorologist! Master reading a weather map, study weather patterns and pressure changes, and create a barometer. Examine wind and wind speed, and create an anemometer. Explore different types of clouds and witness how they form by creating a vapor cloud in the blink of an eye!
| | | | | | |
| --- | --- | --- | --- | --- | --- |
| EXPLORING OUR WEATHER | $50.00 | 3RD-5TH GRADE | CHOOSE 1: MONDAY 5/1 OR 6/12 | Buy Now | 6-7:30pm |
| MOLECULE MADNESS | $50.00 | 3RD-5TH GRADE | CHOOSE 1: MONDAY 4/3 OR 5/8 OR 6/19 | Buy Now | 6-7:30pm |
| ABC's OF ACIDS, BASES, & CONCENTRATION | $50.00 | 3RD-5TH GRADE | CHOOSE 1: MONDAY 4/10 OR 5/15 OR 6/26 | Buy Now | 6-7:30pm |
| MICROSCOPIC DISCOVERIES | $50.00 | 3RD-5TH GRADE | CHOOSE 1: MONDAY 4/17 OR 5/22 | Buy Now | 6-7:30pm |
| DELVING INTO DNA- National DNA Day Fundraiser for YARD Education Foundation | $50.00 | ALL AGES EVENT | Tuesday 4/25/2023 | Buy Now | 4-9PM (PLEASE CHOOSE A 1HR TIME SLOT- 4P, 5P, 6P, 7P, 8P) |
| 4 DAY SUMMER SCIENCE | $200.00 | 3RD-5TH GRADE | OPTION 1: MONDAY 6/19-THURSDAY 6/22/2023 | CALL TO REGISTER | 9-11AM |
| 4 DAY SUMMER SCIENCE | $200.00 | 3RD-5TH GRADE | OPTION 2: MONDAY 7/3, WEDNESDAY 7/5-FRIDAY 7/7 | CALL TO REGISTER | 9-11AM |
| 4 DAY SUMMER SCIENCE | $200.00 | 3RD-5TH GRADE | OPTION 3: MONDAY 7/24-THURSDAY 7/27 | CALL TO REGISTER | 2-4PM |
| 4 DAY SUMMER SCIENCE | $200.00 | 3RD-5TH GRADE | OPTION 4: MONDAY 8/7-THURSDAY 8/10 | CALL TO REGISTER | 9-11AM |
| 4 DAY SUMMER SCIENCE | $200.00 | 3RD-5TH GRADE | OPTION 5: MONDAY 8/14-THURSDAY 8/17 | CALL TO REGISTER | 1-3PM |